Protecting the quality of our major water resources such as rivers, creeks, and the ocean is a major challenge in the heavy urbanized areas of Los Angeles County. The storm water system meant to provide flood protection and drainage during rain (wet weather flows) also handles the urban runoff from landscape irrigation, car washing, and other dry weather flows.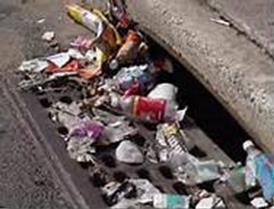 Stormwater and urban runoff pick up non-point pollutants such as sediment, airborne chemicals, pet waste, trash, oil, and other auto fluids and carry them into the storm drains which flows to the local rivers, creeks, and the ocean untreated.
Cities and other agencies with jurisdiction over land use are primarily responsible for improving surface water quality. However, the Los Angeles County Flood Control District (LACFCD) which owns and operates many of the storm drains leading to major water resources partners with these stakeholders in various watersheds to improve water quality. Together, the various stakeholders and the LACFCD plan to reduce runoff from urbanized sites and capture and treat the remaining runoff in order to meet established water quality standards.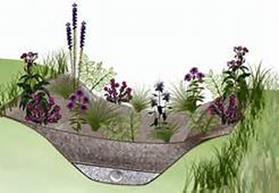 In urbanized areas, storm-water and urban runoff volumes can be reduced by removing impervious surfaces, utilizing swales, berms, or other onsite Best Management Practices (BMP) s to capture and infiltrate the runoff. Larger water quality projects can capture, treat, and naturally recharge the groundwater to augment local drinking water supplies.