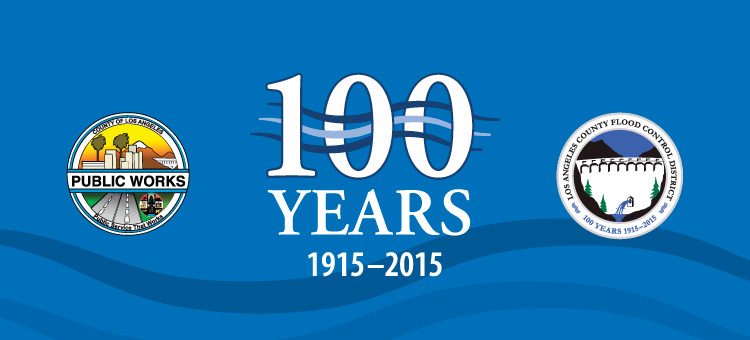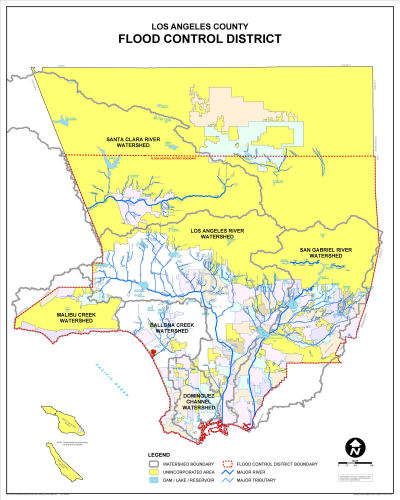 The Los Angeles County Flood Control Act (ACT) was adopted by the State Legislature in 1915, after a disastrous regional flood took a heavy toll on lives and property. The Act established the Los Angeles County Flood Control District and empowered it to provide flood protection, water conservation, recreation and aesthetic enhancement within its boundaries. The Flood Control District is governed, as a separate entity, by the County of Los Angeles Board of Supervisors.

In 1984, the Flood Control District entered into an operational agreement with the Los Angeles County Department of Public Works transferring planning and operational activities to the Department of Public Works. Watershed Management Division is the planning and policy arm of the Flood Control District. Public Works Flood Maintenance and Water Resources Divisions, respectively, oversee its maintenance and operational efforts.


The Flood Control District encompasses more than 3,000 square miles, 85 cities and approximately 2.1 million land parcels. It includes the vast majority of drainage infrastructure within incorporated and unincorporated areas in every watershed, including 500 miles of open channel, 2,800 miles of underground storm drain, and an estimated 120,000 catch basins.